10 Tips to Know Before Downloading a Fantasy Cricket App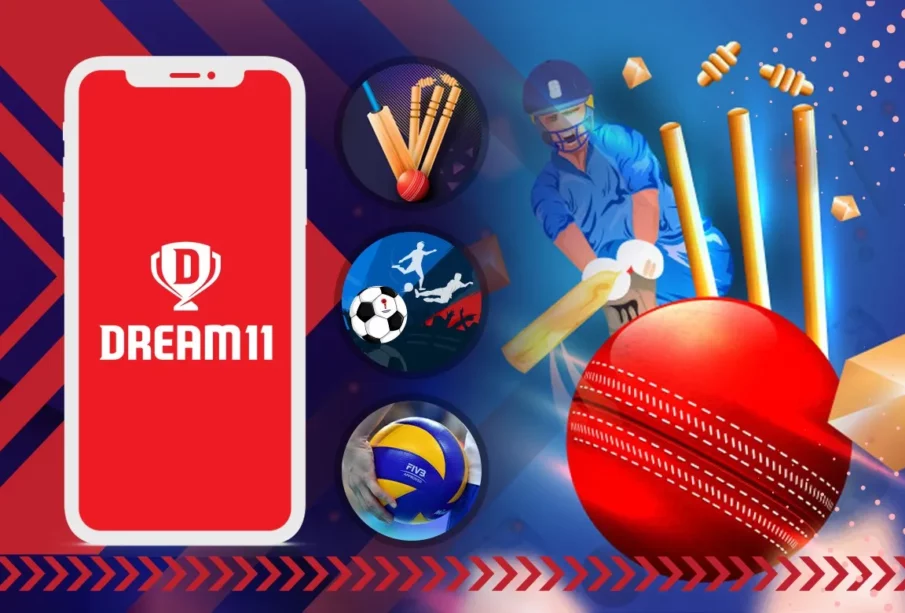 Fantasy cricket has become more than just a game; it's a thrilling experience that allows cricket enthusiasts to dive into the world of strategy, skill, and excitement. With the surge in popularity of fantasy cricket apps, choosing the right platform can be a daunting task. To ensure an enjoyable and rewarding fantasy cricket journey, here are 10 crucial tips to consider before downloading a fantasy cricket app. Let's get started!
1. Understand the Rules and Point System
Each fantasy cricket app comes with its set of rules and a unique point system. It's imperative to familiarize yourself with these regulations to make informed decisions while selecting players for your fantasy team. A good understanding of the point system will help you optimize your team composition and maximize your chances of winning.
2. Check the Credibility of the Platform
Before downloading any fantasy cricket app, it's crucial to verify its credibility. Look for user reviews, ratings, and testimonials to gauge the app's reputation. Choose platforms that have a history of fair play, secure transactions, and transparent operations. Opting for a well-established and reputable fantasy cricket app ensures a safer and more enjoyable gaming experience.
3. Evaluate the User Interface
A user-friendly interface is key to a seamless fantasy cricket experience. A good app should have an intuitive design that allows users to navigate effortlessly, select teams, and make changes without any hassle. Complex interfaces can lead to confusion and frustration, detracting from the overall enjoyment of the game.
4. Available Cricket Leagues and Formats
Different fantasy cricket apps may offer various leagues and formats. Some may focus on international matches, while others include domestic leagues. Before downloading an app, ensure that it covers the cricket events you are most interested in. This diversity provides you with more options to create teams based on your knowledge and preferences.
5. Player Statistics and Analysis Tools
Access to comprehensive player statistics and analysis tools is a game-changer in fantasy cricket. A good app should provide detailed statistics, including recent form, performance history, and head-to-head records. Analytical tools such as player comparison charts and trend analyses can assist you in making well-informed decisions when selecting your fantasy team.
6. Bonus Features and Promotions
Look for fantasy cricket apps that offer bonus features and promotions. Some apps provide sign-up bonuses, referral rewards, and special contests. These additional perks can enhance your gaming experience and potentially increase your winnings. Be sure to read the terms and conditions associated with these bonuses to understand how they work.
7. Real-time Updates and Notifications
The thrill of fantasy cricket lies in its dynamic nature, with player performances influencing the outcome in real-time. Choose an app that provides real-time updates on matches, player scores, and other relevant information. Notifications about upcoming matches, team news, and performance alerts keep you engaged and informed throughout the tournament.
8. Secure and Reliable Payment Options
Security is paramount when it comes to financial transactions on fantasy cricket apps. Ensure that the platform provides secure payment options and follows industry-standard encryption practices. This is particularly important when depositing money, withdrawing winnings, or participating in paid contests. Read user reviews to gauge the app's reliability in handling financial transactions.
9. Customer Support and Assistance
A reliable customer support system is crucial for addressing queries, concerns, or technical issues. Before downloading a fantasy cricket app, check the availability and responsiveness of its customer support. Look for platforms that offer multiple support channels such as live chat, email, or phone support. Prompt and effective customer service enhances the overall user experience.
10. Community and Social Features
Participating in a vibrant fantasy cricket community adds another layer of enjoyment to the experience. Look for apps that have social features, such as chat rooms, forums, or leaderboards, where you can interact with fellow enthusiasts. Joining a community allows you to share insights, discuss strategies, and celebrate victories together, creating a more immersive and enjoyable fantasy cricket experience.
Conclusion
Selecting the right fantasy cricket app is a crucial step in unlocking the full potential of this exciting gaming phenomenon. By considering these 10 tips, you can make an informed decision that aligns with your preferences and enhances your overall fantasy cricket experience. Whether you're a seasoned player or a newcomer to the world of fantasy sports, these guidelines will pave the way for a thrilling and rewarding journey on the digital cricket field. Some best fantasy cricket apps include- Dream11, My11Circle etc.